Schedule with Us
To schedule an appointment please fill out the form below and we will contact you shortly.
Or you can call 513-398-8794 to schedule. We look forward to serving you!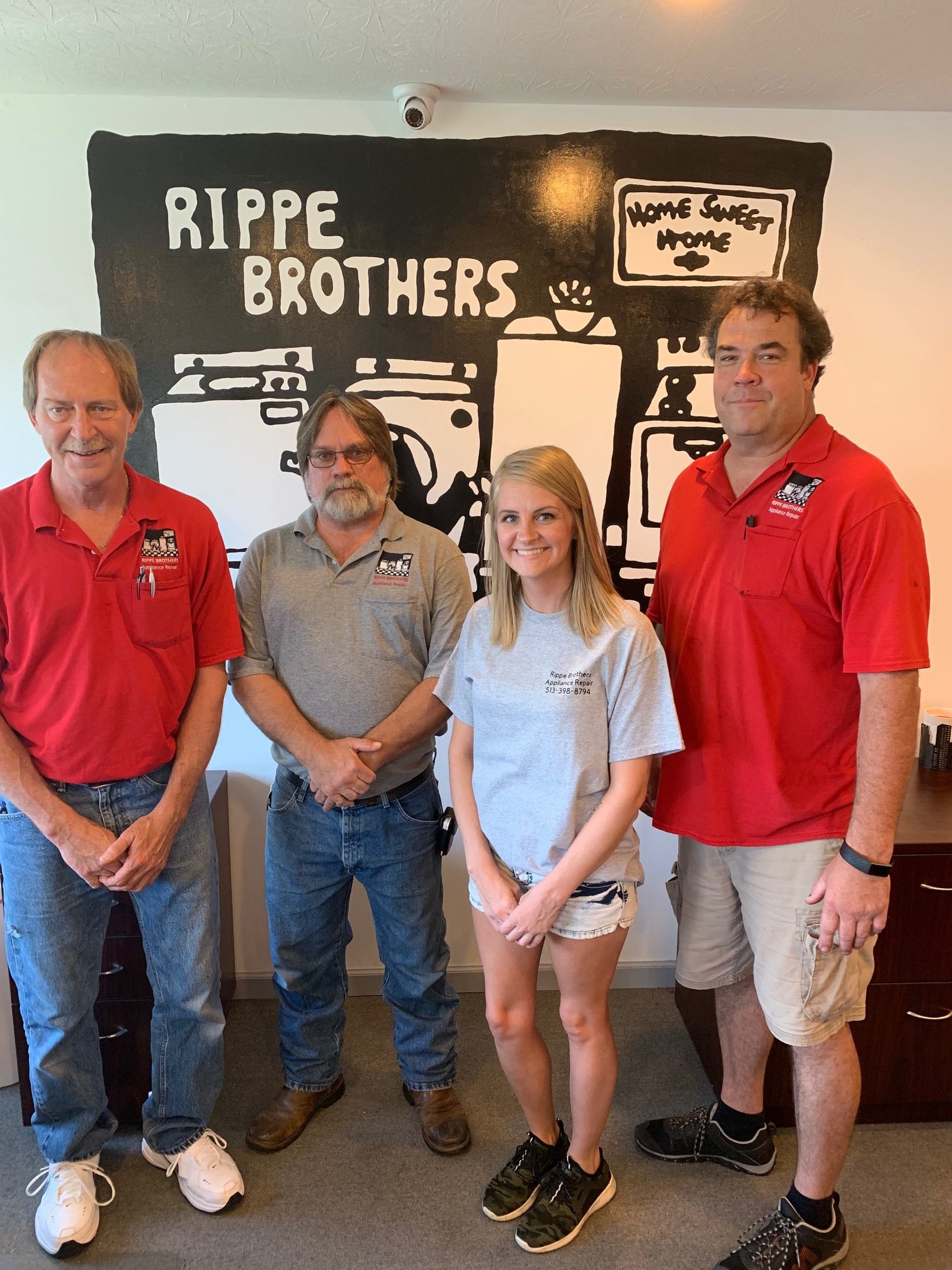 "Rippe Brothers are very courteous. They asked for information about my dishwasher, and the repairman had the information on his laptop when he arrived. The tech was very professional."
Vivian, Cincinnati, OH

"I recently used Rippe Brothers, and they were extremely punctual. This guy was actually early, and I appreciated that. He was friendly and did the work fast. They are very good. I will definitely use them again in the future."
Amy, Maineville, OH
"I was very pleased when Rippe Bothers were on time. A big plus. The tech also took the time to explain what he was doing, and how the appliances worked. I will definitely use them again."
David, Hamilton, OH
"Rippe Brothers was the only place who would give me an actual appointment time... He was right on time, took care of everything, very conscientious and polite; felt like 'home town' customer service of yesteryear."
Mindy, Mason, OH